Notice Board
Photo Gallery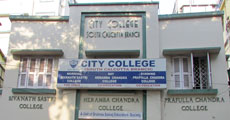 QUESTION
BANK
COLLEGE
MAGAZINE
AUDITED
ACCOUNTS
Academic Calendar
2016-2017
General INSTRUCTIONS
All students must follow college rules.
No student shall be sent up for University examination if he or she fails to attend the requisite number of classes in each subject, which are as follows :

At least 75% of the classes held, for being considered as a collegiate student.
At least 60% but less than 75% of the classes held, for being considered as noncollegiate student. A student attending less than 60% of the classes held, is treated as a dis-collegiate student and will not be sent up.

Carry your identity card at all times. You have to show it to the security personnel at the College gate. You may be denied entry into College if you have no identity card. If for some reason you cannot show it, carry your fee book to use as a means of identifying yourself.
If you misplace your fee book, apply to the Teacher-In-Charge for a duplicate through the office. Your fee book is not transferable. Do not hand it over to any unauthorised person. Duplicate fee book costs Rs. 70/-.
If you misplace your identity card, report the loss at the nearest police station. Attach a copy of the report to your application for the duplicate identity card. For duplicate identity card a stamp size photograph and a sum of Rs. 30/- are needed.
Classes begin at 11.45 a.m. and all classes go on for 45 minutes.
Be punctual. The entrance to the First Florr class area will close as soon as classes start. The gate will be opened again only after the period is over and will remain open for 10 minutes.
Be courteous and attentive to your teachers.
Given later is a list of office personnel to whom you can go and meet when you need assistance.
Apply to the Teacher-In-Charge when you need anything. Take the application to the office for processing and action.
The Teacher-in-Charge, Bursar and the Vice-Principal or any other faculty member can be approached if there is a problem.
Ragging in the college in any form is prohibited by law, and if anybody is found to be guilty of ragging, he/she will be liable to be punished under the provisions of section 4, section 5, and section 6 of the West Bengal Prohibition of Ragging in Educational Institution Act 2000 and rules framed by Higher Education Department, Technical Branch, Government of West Bengal.
Use of Cell Phone during class hours is punishable.
Tender Notice
Placement Notice
Important Links
ALUMNI
ASSOCIATION
PROSPECTUS
2016-2017