Notice Board
Photo Gallery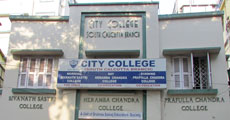 Academic Calendar
2016-2017
Academic ADVANCEMENTS
Honours Graduates of all streams and subjects are eligible to join Post Graduate Courses, run by the University in different subjects. They may also join Post Graduate Courses of other Universities. For example -
Commerce Graduates may join M.Com. Course. Apart from M.A. in the subject concerned, English Honours Graduates may join M.A. in Mass Communication, History Honours Graduates can join M.A. in Museology, Archaeology, Geography Honours Graduates may join course in GIS, Political Science Honours Graduates and Education Honours Graduates can join M.A. in Sociology, Economics Honours Graduate may opt for International Trade or Foreign Trade Courses tought by JNU or MSQE Course offered by ISI.
All graduates, pass or honours, are eligible for post graduate courses in management. Accounting and Finance and Economics honours students usually have an edge in financial management, while marketing students posses advantage in marketing management.
Though students of all disciplines can pursue Chartered Accountancy and/ or Cost Accountancy Courses, Accounting & Finance students are definitely more inclined to such courses.
M.A. in rural development and M.A. in social welfare are other courses, which may be pursued by graduates from any social science subject.
Tender Notice
Placement Notice
Important Links
PROSPECTUS
2016-2017