Notice Board
Photo Gallery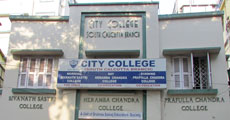 Academic Calendar
2016-2017
Career PROSPECTS
A recent interesting development in the college has been recruitment of final year students through campus interview by reputed companies such as TCS, WIPRO, IBM, who recruited a considerable number of students in the last few years. Students may contact Prof. B. Purakayastha and Prof. Sarmistha Dasgupta in this regards.
All students graduated from our college are eligible to sit for different competitive examinations like UPSC and PSC, Civil Services, Miscellaneous Services, Banking Services etc.
Though all graduates are eligible to sit for School Service Commission Examinations, Scope is enormous for Bangla, English, History and Geography. In this field, there is very limited scope for Commerce and Economics.
For Commerce graduates West Bengal Audit and Accounts service is a very good option.
For Economics honours graduates, there are special options for Indian Economic Services and Indian Statistical Services, Statistical Investigators (NSSO/CSO).
For English, Economics, Bangla and Commerce students journalism is another option.
Bangla and English honours students can join publication industry.
Tender Notice
Placement Notice
Important Links
PROSPECTUS
2016-2017