Notice Board
Photo Gallery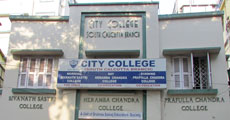 Academic Calendar
2016-2017
Students' UNION
All regular students are members of the students' union. The students union is run by the elected students' representatives from among the members of the students' union. It needs to be mentioned that according to the students' union of the college no student shall be allowed to contest students' union election unless he/she attends at least 75% of classes held in his or her class for which he/she wants to be elected.
The Students' Union is supposed to -
assist the college administration in interacting with the students;
identify and seek to realise the legitimate demands of the students;
try to find solutions to the grievances of students;
look after the welfare of students;
negotiate with the administration for better amenities to be made available for students;
organise cultural functions, festivals, annual 'Socials', cultural events to welcome new entrants into the college and to bid farewell to the students who graduate;
organise participation in various games and tournaments and Annual Athletics Meet under the guidance of the Director of Games and Sports.
Tender Notice
Placement Notice
Important Links
PROSPECTUS
2016-2017