Notice Board
Photo Gallery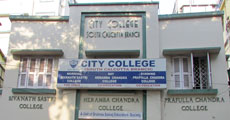 QUESTION
BANK
COLLEGE
MAGAZINE
AUDITED
ACCOUNTS
Academic Calendar
2016-2017
College LIBRARY
A Central Library for all three Colleges in the Building is filled with rare books since the inception of the colleges which any teacher or student, may use.
General Rules :

Library cards are issued on production of fee book and 3-copies of stamp size photograph (separately in the Central Library and in Seminar Library).
Honours level text books are available in Seminar Library. One book at a time is issued for one month.
All categories of text books and reference books are available in the Central Library both for honours and general Course Students. Here also one book is issued at a time for one month.
Late fine is charged @ Rs. 5/- per month for non-submission of books within due dates.
During summer recess (16th May to 30th) both the libraries remain open as usual.
In case of loss of library card a duplicate library card is issued against payment of Rs. 10/-.
In case of loss or damage of books issued, borrower is to replace the same books of latest edition.
Requision slips for home use to be submitted with in 2:00 P.M. Books will be issued at 2:45 P.M. and 3:30 P.M. Borrowed books are to be returned within 2:00 P.M.
| | |
| --- | --- |
| | |
Tender Notice
Placement Notice
Important Links
ALUMNI
ASSOCIATION
PROSPECTUS
2016-2017